Hello Everyone! It's the time of year you've all been waiting for: Steam Summer Sale is here! From June 24th to July 8th, all of the anime games in our catalog are on special limited offer! Lose yourself in a compelling visual novel, hone your strategic skills, or take the fight online with these great titles we have for you this summer!
Heart of Crown PC
Deck building gameplay with a twist! 7 princesses compete for the kingdom using magic, intrigue, wealth, science, and when all else fails, force! Who will reign victorious? Channel your inner Machiavelli and put your candidate on the throne! A faithful recreation of the physical card game, with AI and online multiplayer support so you can scratch that card-gaming itch anytime.
Northern Enchantress, the first DLC expansion for Heart of Crown PC is also available! Featuring new cards, new gameplay opportunities, and an icy witch princess from the North. Don't miss this chance to get both the base game and the expansion in a bundle—save even more!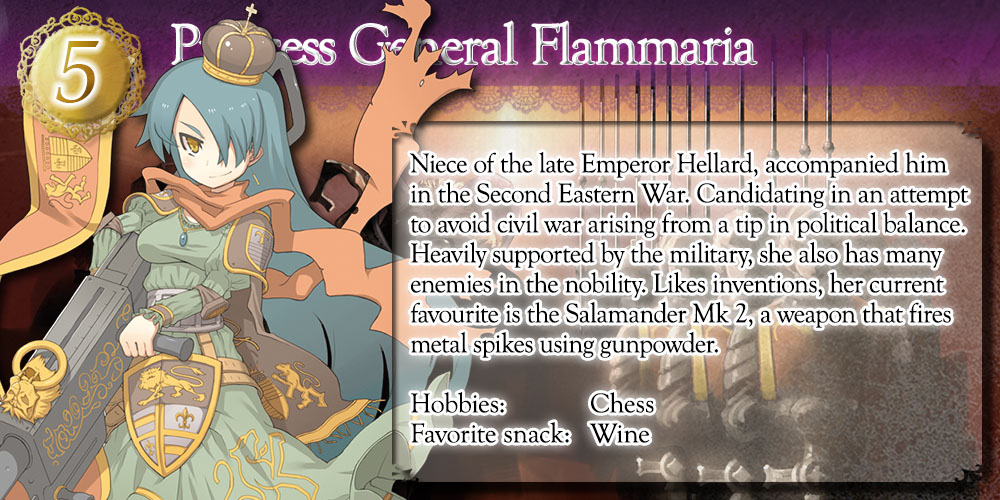 There's a lot of opinions about which princess is best princess but we can all agree that Flammaria Klam-Klam FLAMMARIA is the best and Klam-Klam Flammaria KLAM-KLAM is the worst. Okay, maybe we can't agree.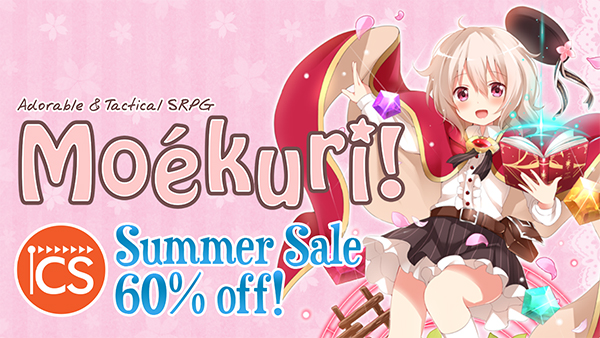 Moekuri: Adorable & Tactical SRPG
Just like the title suggests, Moekuri is full to the brim with adorable monster anime girls and hardcore strategy action! This unique combination does not disappoint! With over 151 cute characters to collect and use, more than a dozen different Master types to play, and a full featured story mode with extra challenge stages on top, Moekuri will tease your brain for hours upon hours of satisfying tactical gameplay!
As a huge SRPG (slash TRPG) fan, I was really blown away by the variety of the units. There legit are over 151, and none of them play the same. This ain't your "oh I have three Fighters that are basically the same but different passives" kinda game. There are varying summon costs and delays as well, where "weaker" ones are available faster and "stronger" ones take longer to hit the field, so you never have to outgrow your favorites if you don't want.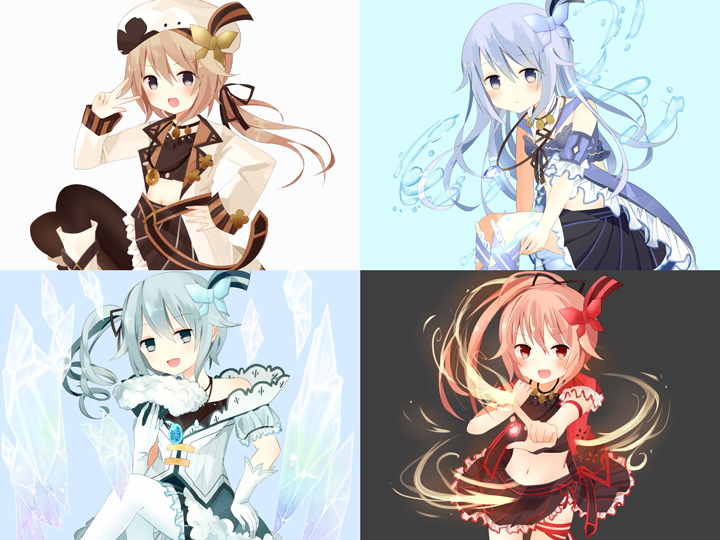 Just remember: Susu is Justice! And Justice always wins!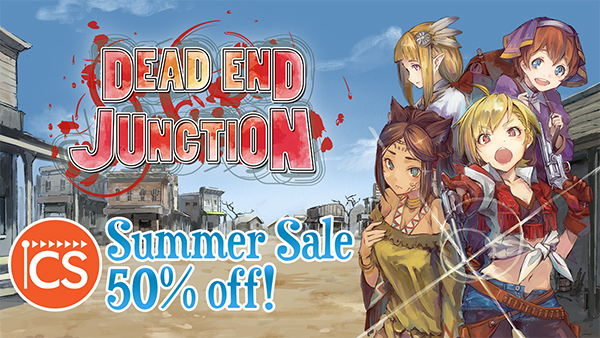 Dead End Junction
A fresh take on the traditional Wild West setting with an incredible narrative and a unique art style from 773 (Cherry Tree High Comedy Club). Jo, a young gunslinger-wannabe, is stuck in a one-horse town. Seeking adventure and excitement like the stories in the dime novels she loves, her life is soon turned upside down when a mysterious letter arrives from the President…
Jo is hands down my favorite protag of all time. I don't want to spoil, so I won't go into detail, but really. I'm also a giant sucker for good character banter, and the back-and-forth zingers from this cast are always on point. Even if you hate Westerns, I can't recommend this enough if you're looking for a fun read that also hits on some serious themes in a really satisfying way—without getting super dark or gritty.
Swear to god one day I'll get this thing a TV show.
One Small Fire at a Time
Explore the mysteries of the city of Overture! One Small Fire at a Time is a standalone prequel to An Octave Higher, acclaimed steampunk visual novel by Kidalang. A visual novel that explores mental illness and expands on the backstory of Janis. Inspired art direction and design lead you on a journey through madness.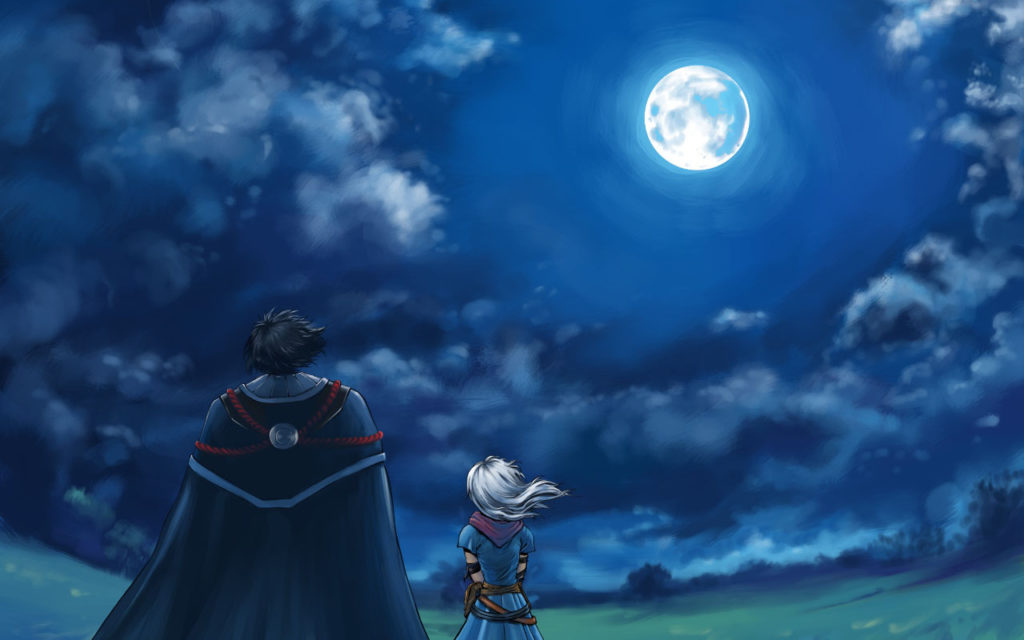 Punctuated by heartwarming slice-of-life and comedy moments, the struggle of life with mental illness is the underlying theme that drives this work. One Small Fire at a Time is not afraid to wax philosophical, and I really identified with Janis and the other residents of the madhouse. Frustration and angst mingle with determination, and one can't help but be moved by this well written story.
Wish: -tale of the sixteenth night of lunar month-
Our very first title, read the story that started it all! This retro-styled Type Moon-inspired kinetic visual novel by MIGIHA takes a classic approach to VN storytelling that weaves an epic narrative with layers of characterization. Supernatural, battle, and human elements combine to create a compelling read.
If you have any interest in main characters that aren't afraid to drop kick guys wielding giant scythes I implore to give this a read. Besides being a good story and a throwback to early Type Moon writing, of course!
And that's the round-up! Don't miss out on these excellent savings, Steam Summer Sale ends on July 8th, 2021!
Be safe y'all.